Berkeley Connect is a web-based opportunity board, where alumni from my high school can post internships, meetups, and other opportunities for current students.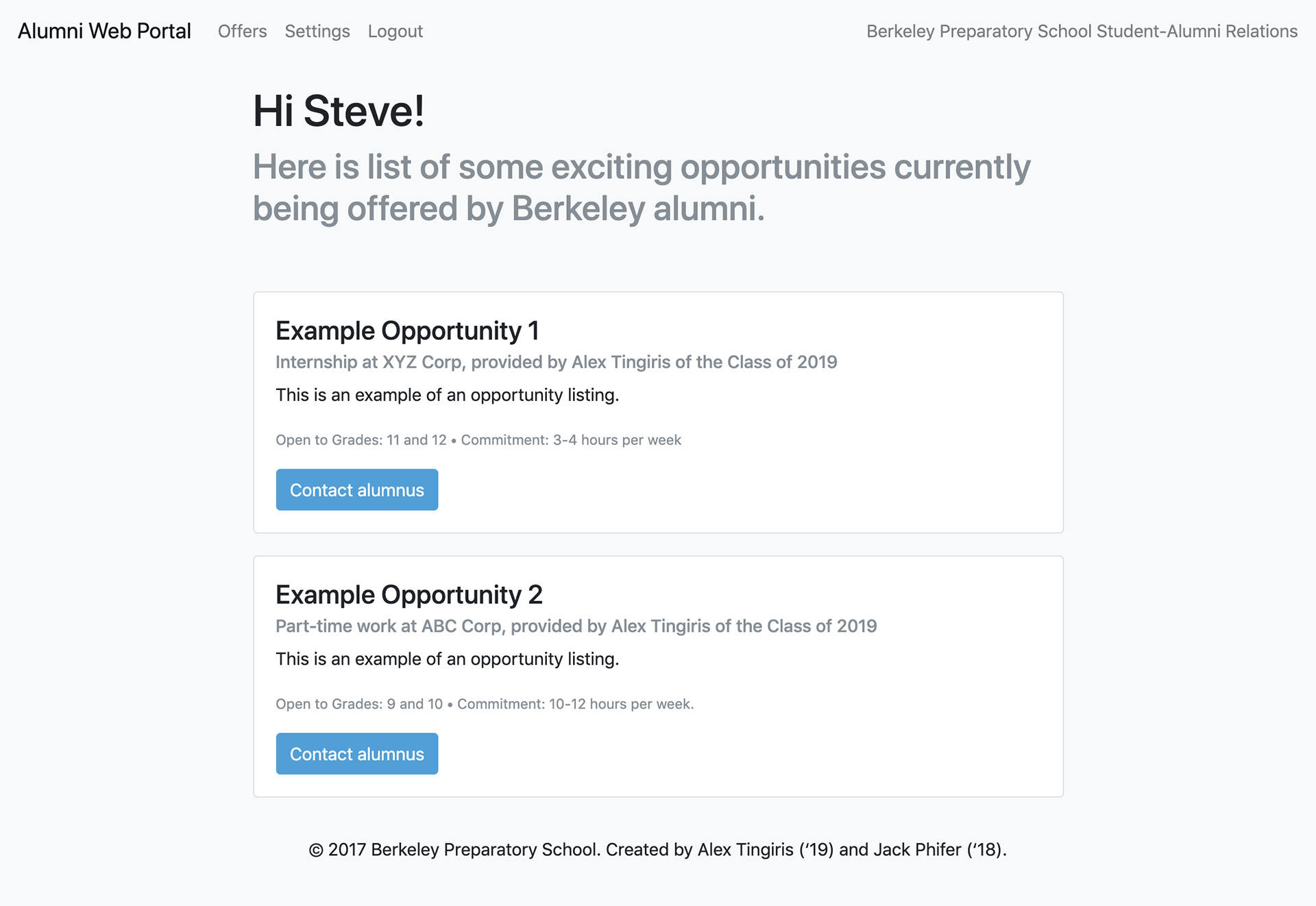 A friend of mine, Jack Phifer, was the president of our school's Student-Alumni Relations Committee. He presented me with the idea for the portal, and asked if I could build it for the school. It seemed like a good way to leave some kind of legacy at my school, so I agreed, and have been coordinating the project now as a member of the alumni relations committee, even with Jack having graduated last year.
Beyond requirements, I was on my own building the application. Unlike other projects I've worked on, one of the requirements was that everything must run on the schools in-house servers, meaning I couldn't use any of the handy services provided by AWS or Firebase. It was my first time managing user authentication data without one of those services, which presented a bit of a learning curve, but it didn't take too long for me to get comfortable with Passport.js and build out the entire app.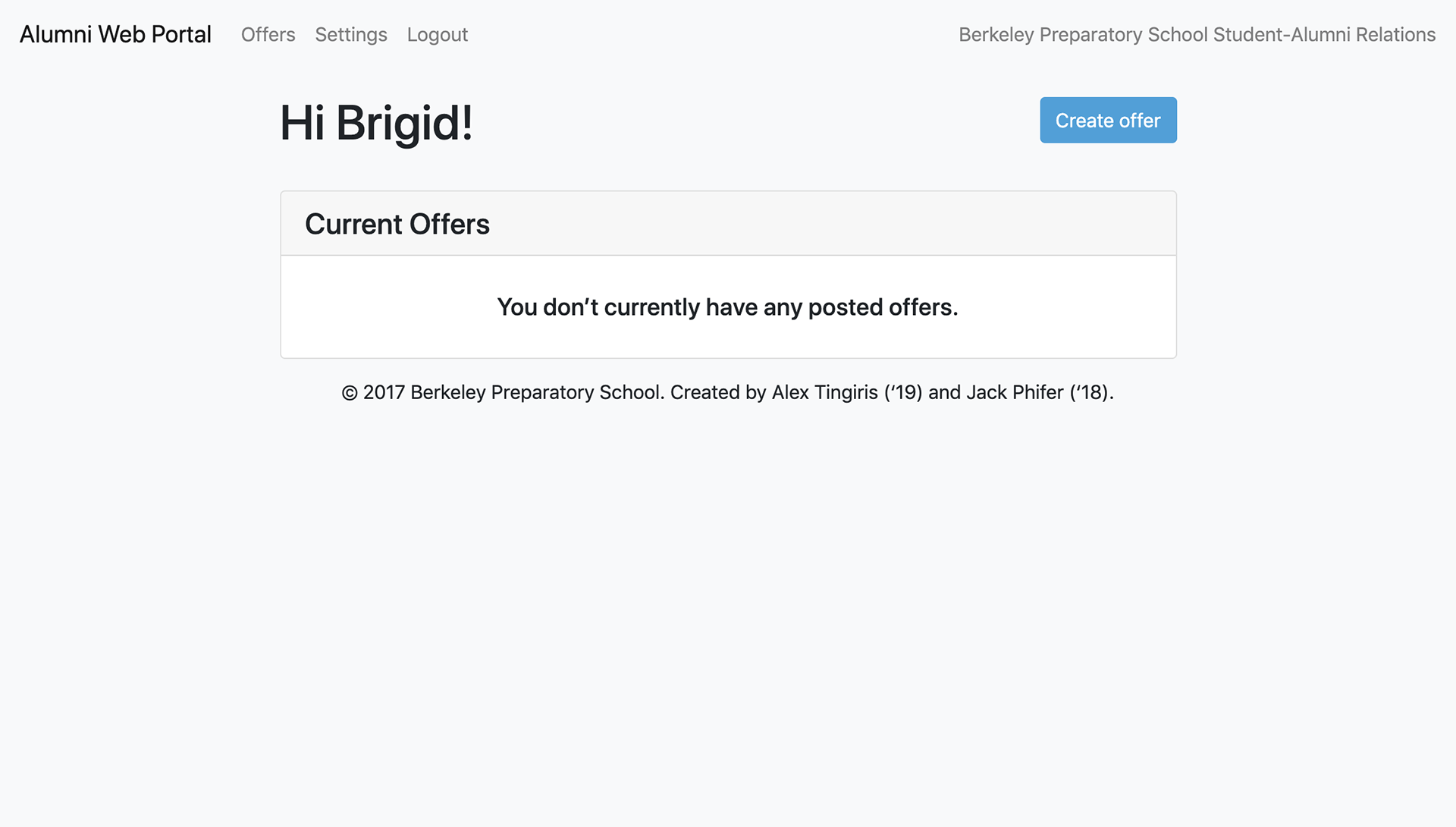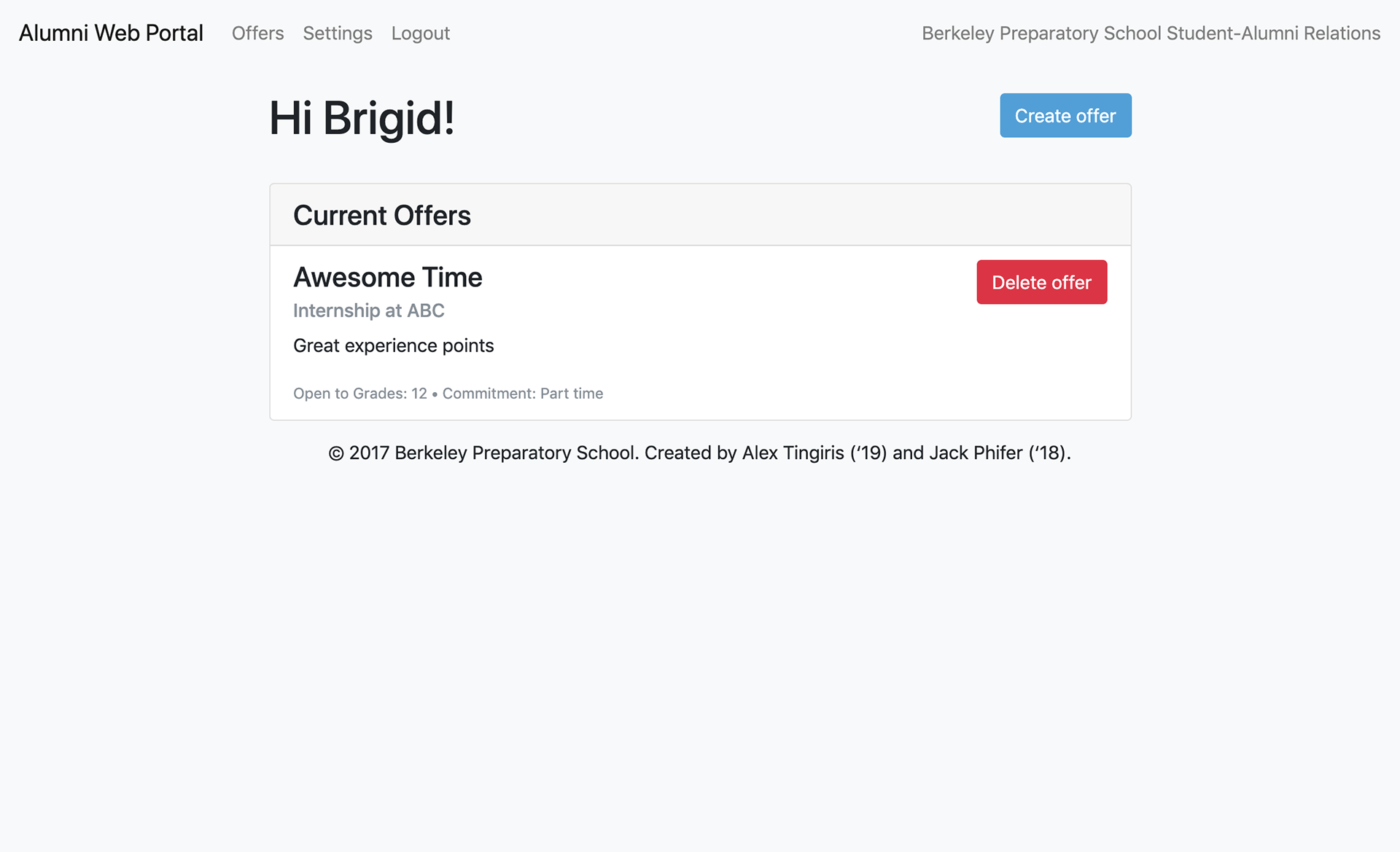 Version 1 development completed. The school is currently doing a soft release, starting with alumni.

Web (Node.js)

JavaScript, Node.js, Express, Docker, MongoDB, GitHub, Passport,js